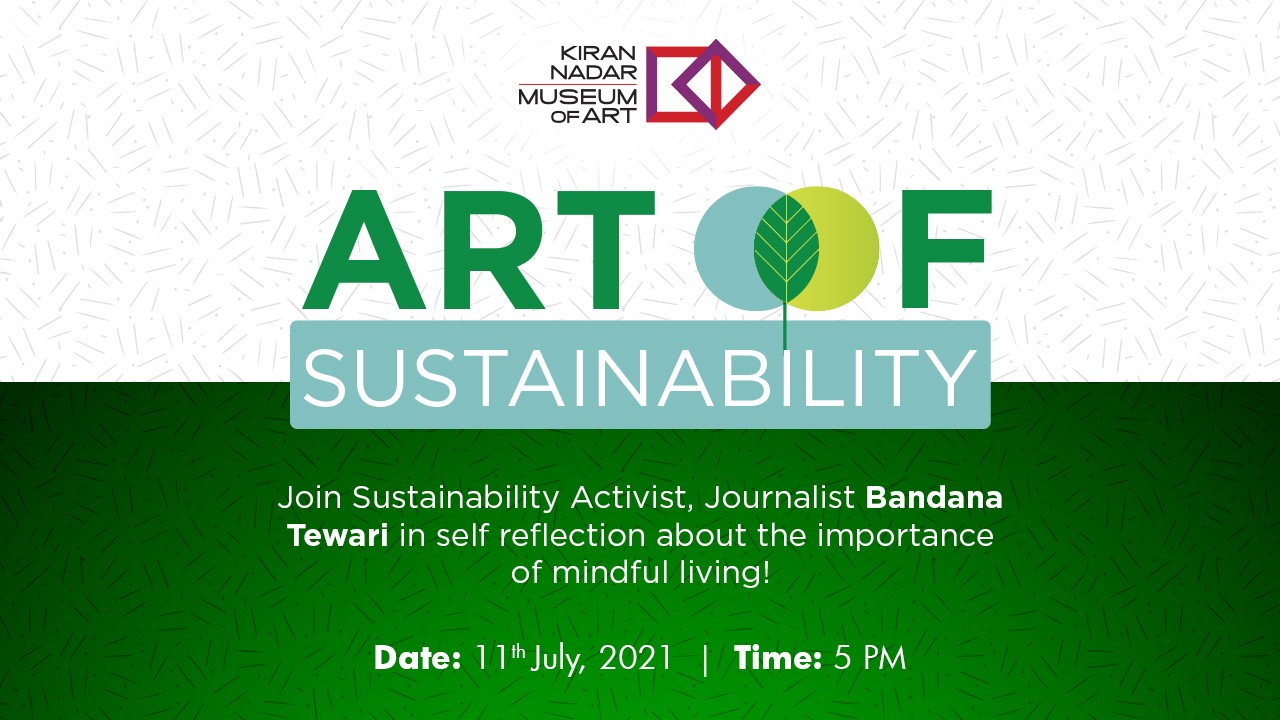 11th July – 8th August
The Art of Sustainability is the latest in the popular 'Art X' digital series, launched last year by the Kiran Nadar Museum of Art. Aiming to explore the cross section of art with other aspects of life, this online offering seeks to demystify art and open up the conversation to all who are interested.
The series addresses the importance of sustainability in various creative expressions of art, fashion, architecture, design and beyond. It brings to the forefront issues that concern the environment, consumption of resources and our own personal choices. It aims to encourage and spark individual journeys of exploration to help preserve the planet for future generations. Featuring renowned personalities such as Bandana Tewari, Varun Rana, Roma Narsinghani, Shakuntala Kulkarni, Walter D'Souza, Rina Singh, Sahar Mansoor and Pragya Kapoor, the series kicks off July 11, 2021.
Episode 01 | Bandana Tewari

Catch sustainability activist and journalist Bandana Tewari in conversation with students and sustainability enthusiasts Jiya & Govind while they talk about the importance of sustainability in various creative expressions and how important it is to preserve the planet for future

Episode 02 | Varun Rana & Rina Singh

Join Varun Rana in conversation with Rina Singh as they discuss sustainability and its relevance in the Indian context.