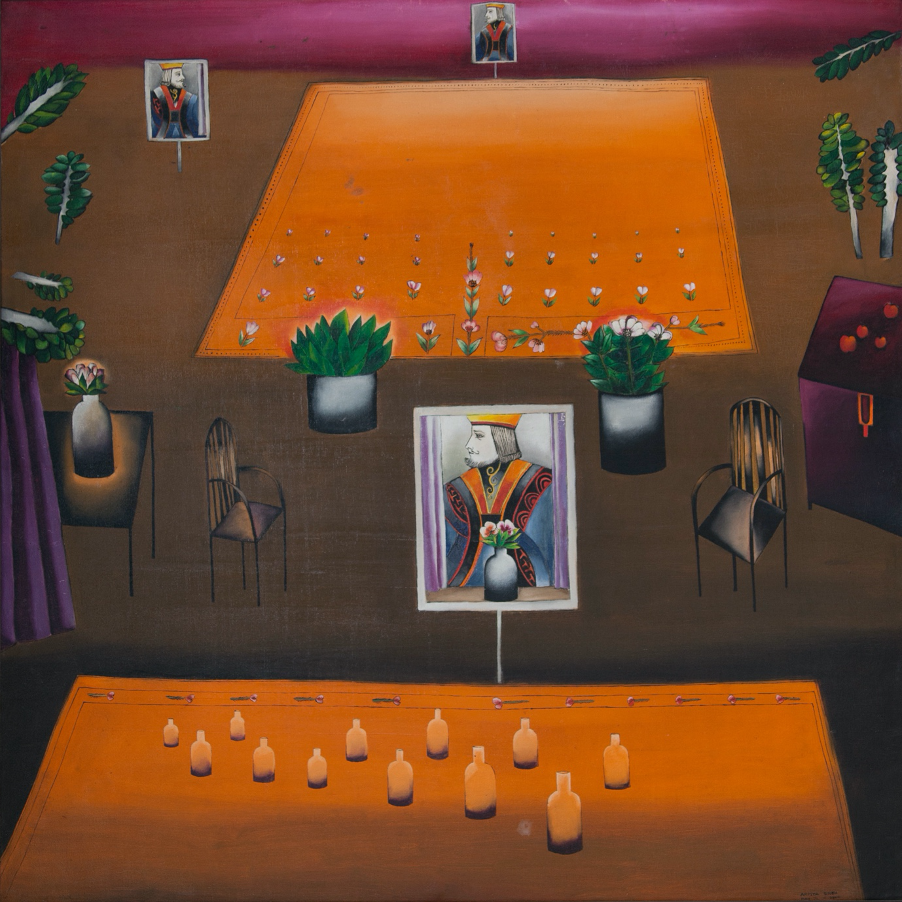 Arpita Singh was born in 1937 at Baranagar, West Bengal. She attended the School of Art, Delhi Polytechnic from 1954-1959, following which Arpita took up the job of a designer at the Weavers' Service Centre, New Delhi. A founder member of the artists' group, 'The Unknown', along with alumni of the Department of Fine Arts of Delhi Polytechnic in the 1960s, Arpita's works have been shown in numerous exhibitions both nationally and internationally. Her first exhibition being held at Kunika Chemould Gallery, New Delhi in 1972.
Her solo and retrospective exhibitions include 'Submergence: In the midst of here and there, ARPITA SINGH | Six Decades of Painting' at KNMA, New Delhi, 2019, 'Works on paper' at Vadehra Art Gallery, 2016, 'Other Narratives/Other Structures' at Lalit Kala Akademi, New Delhi, 2014, 'Arpita Singh' at DC Moore Gallery, New York, 2012, 'Picture Postcard 2003 – 2006' at Vadehra Art Gallery, New Delhi, 2006, and 'Memory Jars' at Bose Pacia Modern, New York, 2003.
Arpita Singh has won several awards through her career, including the Padma Bhushan, 2011; Kalidas Samman, Bhopal, 1998-99; Parishad Samman from Sahitya Kala Parishad, New Delhi, 1991, Algeria Biennale award in 1987, and All India Drawing Exhibition in Chandigarh (1981 & 92). Arpita Singh lives and works in New Delhi.
Slide the pieces in the correct order to reveal the painting!
Instructions:
Push the pieces over the board till the painting is complete.
You can only move one piece at a time, you can do so by clicking on it. You can only move the pieces near the free area (grey).
Hint: Start with placing the first row in order
You did it? (this should be at the bottom of the game)
Under 10 minutes : The treasure that you are, you should be at a museum!
20 minutes : That's absolutely brilliant!
30 minutes : you're only human :)
Share a screenshot of your finished piece with us using #JigsawArt and tag @knmaindia on Instagram to be featured!