Community
Art of Portrait Making
Kiran Nadar Museum of Art, in collaboration with Studio Tvastra, presents an Art of Portrait Making workshop. Portrait painting is a painting genre that depicts a specific human subject. A good portrait is more than just a visual representation of a person; it also reveals something about that person's essence.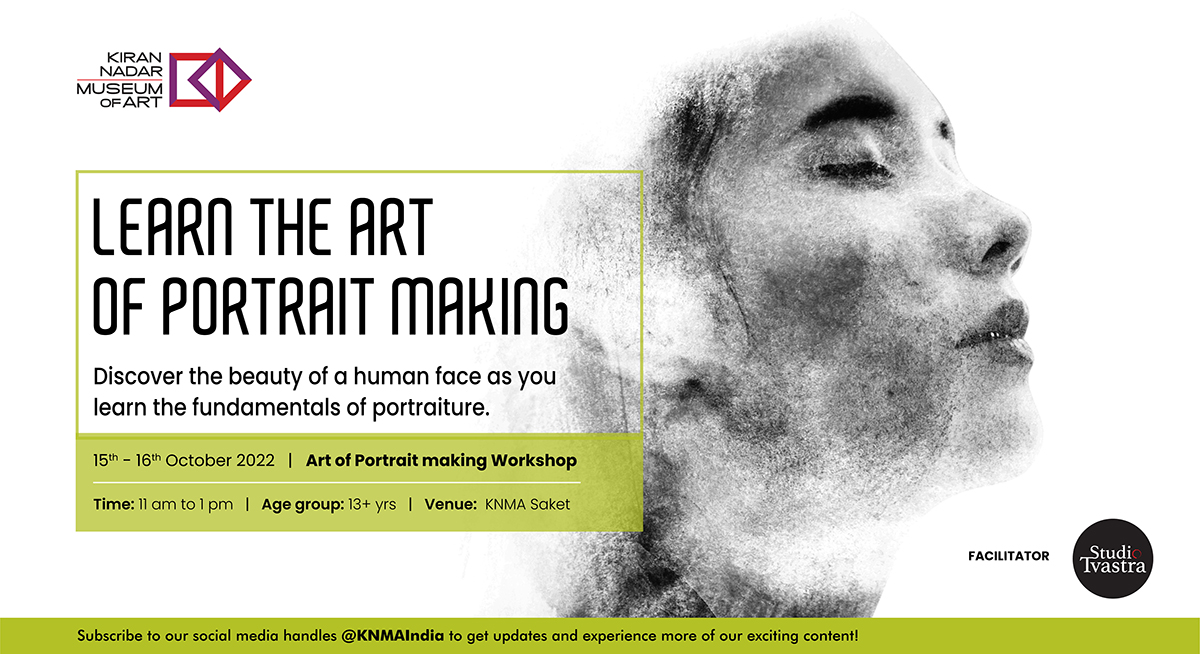 Registrations are closed for this workshop
Portraits can be created in any style of art. Abstract art, photography, photorealism, charcoal, pastel drawings, and coloured pencils are some of the mediums used. The step-by-step process with all of the skills and techniques will aid in the creation of the most expressive portrait. We'll start by showing you how to draw it from the first line drawing to the finished product. The artist will meticulously craft visual clues to tell the story of the person depicted in the artwork.
A workshop designed specifically for art enthusiasts interested in learning how to use various mediums such as watercolour and charcoal. This workshop will also assist you in improving your sketching abilities. You will walk away from this workshop with a fantastic portrait for your portfolio that you can be proud of and that will catch people's attention.
About Artist
Sumit Nahar is a visual artist and art educator. His primary medium of expression is watercolours, and he has done thousands of live watercolour paintings till now at various spots all over India. He completed his bachelor's in Fine Arts from the College of Art, New Delhi, in 2013.
Date: 15 - 16 Oct 22
Venue: KNMA Saket
Age Group: 13+ years
REGISTER