Kids and Family
The Art Quest
A Series of Workshops Recreating Masterworks
5th December – 26th December 2020 | 4 Pm Onwards
Kiran Nadar Museum of Art presents 'The Art Quest', an interactive series of online workshops to guide and engage participants in making a compilation of striking artworks featuring works by national and international masters like Jamini Roy, Benode Behari Mukherjee, Yayoi Kusama and Claude Monet.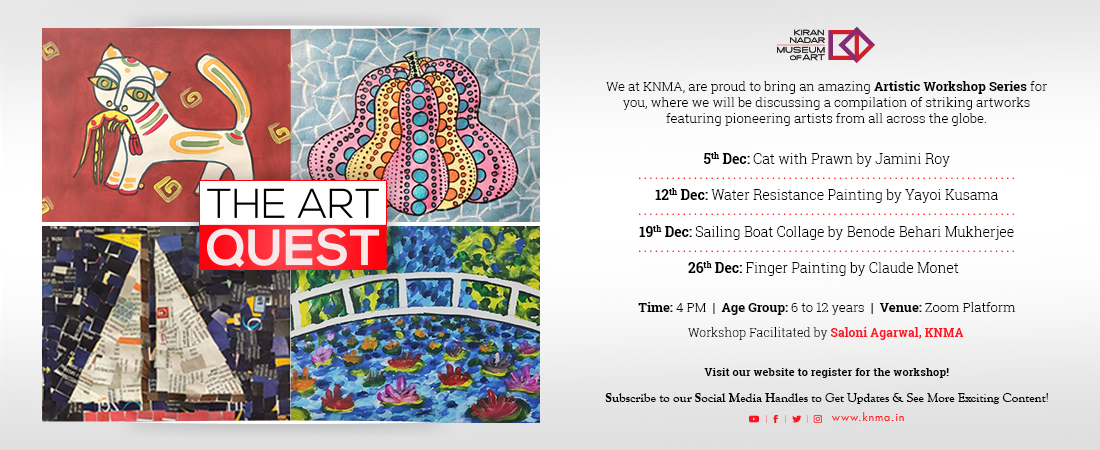 In this pioneering effort, participants will immerse themselves in the wonderfully colourful world of art! With the power of pattern making, they will create simple yet aesthetically stunning artworks. We will be focusing on drawing and colouring with crayons/soft pastels, collage making, finger painting.
It extends the mission of the Kiran Nadar Museum of Art, which Seeks to bridge the gap between art and the general public to foster art appreciation and museum going culture.
Finger Painting by Claude Monet
Date: 26.12.2020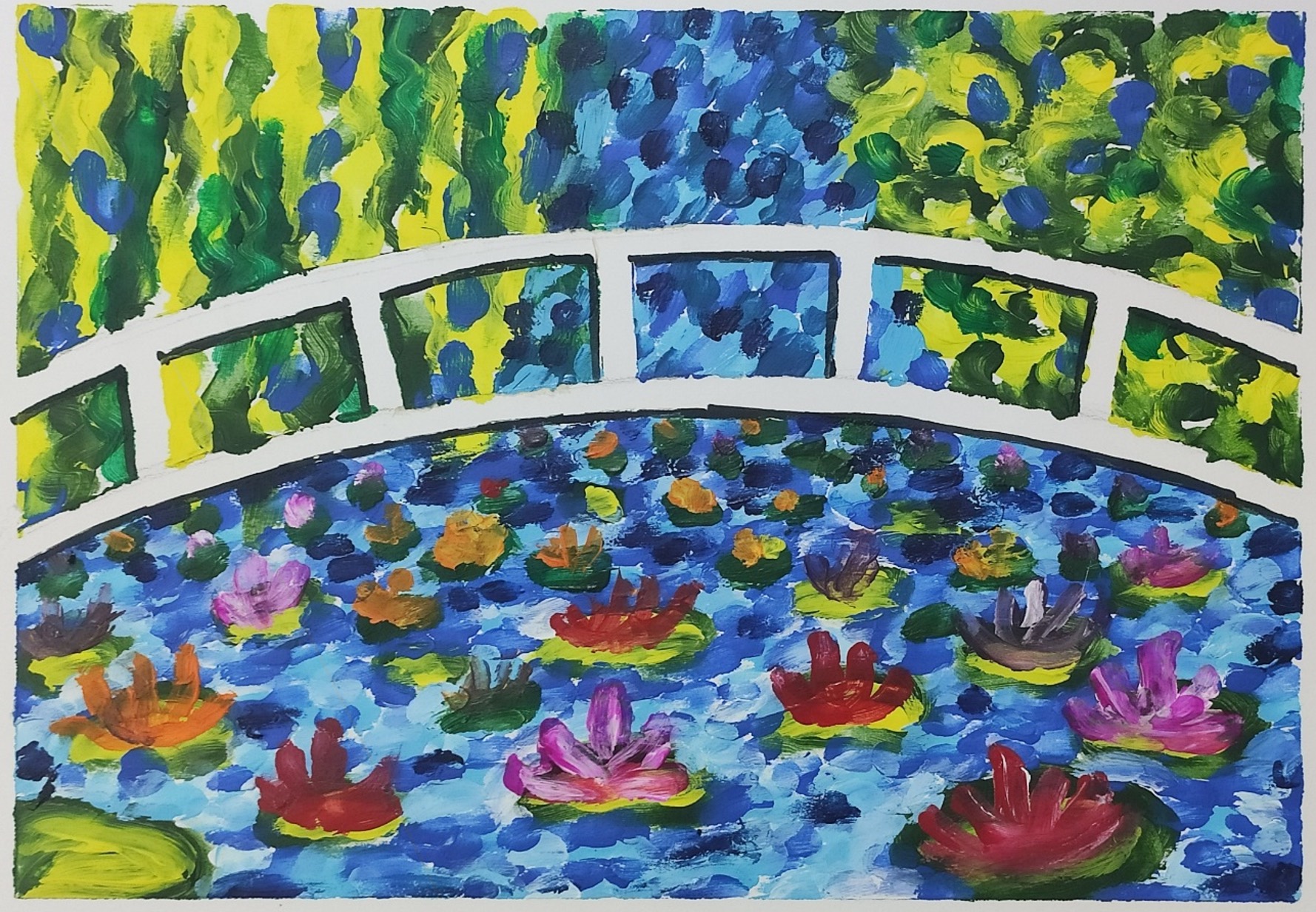 Claude Monet was the leading French Impressionist landscape painter. In 1872 he painted a picture of a harbour using very loose brushstrokes. He called the picture Impression, Sunrise and exhibited it along with paintings by his friends He helped create changes in the world of art. Moving away from realistic painting or realism, he prepared the way for more modern art. He is the most prolific painters who created more than two thousand five hundred paintings, drawings and pastels in his lifetime.
Monet painted water lilies in all seasons and in all weathers for over thirty years which consists of approximately 300 canvases in total, 40 of them in large format. They are the most celebrated paintings of Monet's career. Today we call these pictures abstract-impressionist paintings, because the surface of the pond fills the entire canvas with light and colour and the picture looks almost abstract.
Materials Required (to be arranged by the participant): Acrylic/Fevicryl Colours, Masking Tape, Black Sketch Pen/ Marker, Drawing Sheet A4 Pencil and Eraser.
REGISTER