Schools
Beyond Books
16th and 23rd July, 2022
A workshop for educators that makes a conscious attempt to evolve newer ways of learning and thinking by integrating the existing curriculum with Stories and Art to make space for critical thinking and more holistic, relatable, inquiry based, discovery based, discussion based and analysis-based learning. An eye-opening session that highlights on use of Stories and Art not as an end but a powerful tool to impart learning. Put into practice by the teachers are normally dependent upon the age-groups of the students, learning abilities, subjects and concepts, topics of discussions and so forth.
About the Facilitator:
Simi Srivastava, a master storyteller and founder of Kathashala: A storytelling institute and studio, has been narrating and working around stories for close to three decades now. She is an educationalist, curriculum designer and trainer promoting stories as a Pedagogy and cross curriculum tool across grade in leading K12 schools, Management Institutes, Law Universities and Design Institutes.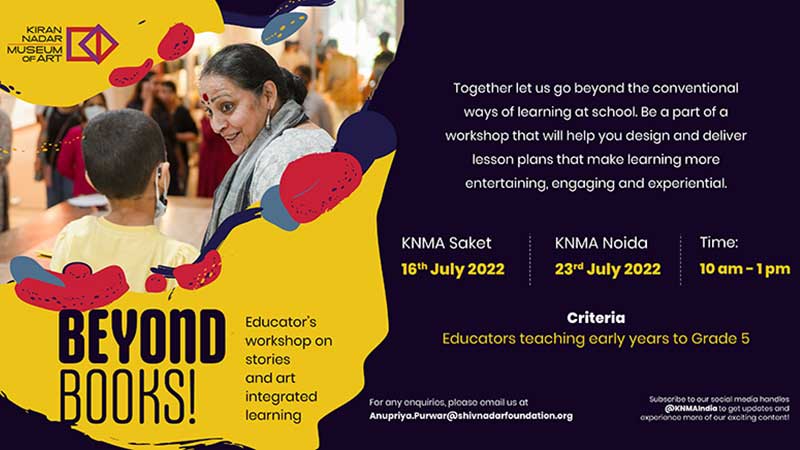 Venue:
KNMA Saket - Date: 16th July, 2022 | Time: 10am - 1pm
KNMA Noida - Date: 23rd July, 2022 | Time: 10am - 1pm
Register are closed