Community
Collagraph
The word collagraphy is derived from the Greek words koll or kolla, which means glue, and graph, which means drawing. Collagraphy is a versatile printing process in which collage materials are glued to the board. It is then inked up and put through a press. Different textures hold varying amounts of ink and print different tones. Anything with a low-relief texture can be stuck down and used: wallpaper, leaves, fabrics, tapes and threads etc This technique will help explore different mediums and learn how they behave when ink is applied.
Date: 12th and 13th November
Time: 11am-1pm
Venue: KNMA Saket
Registrations are closed for this workshop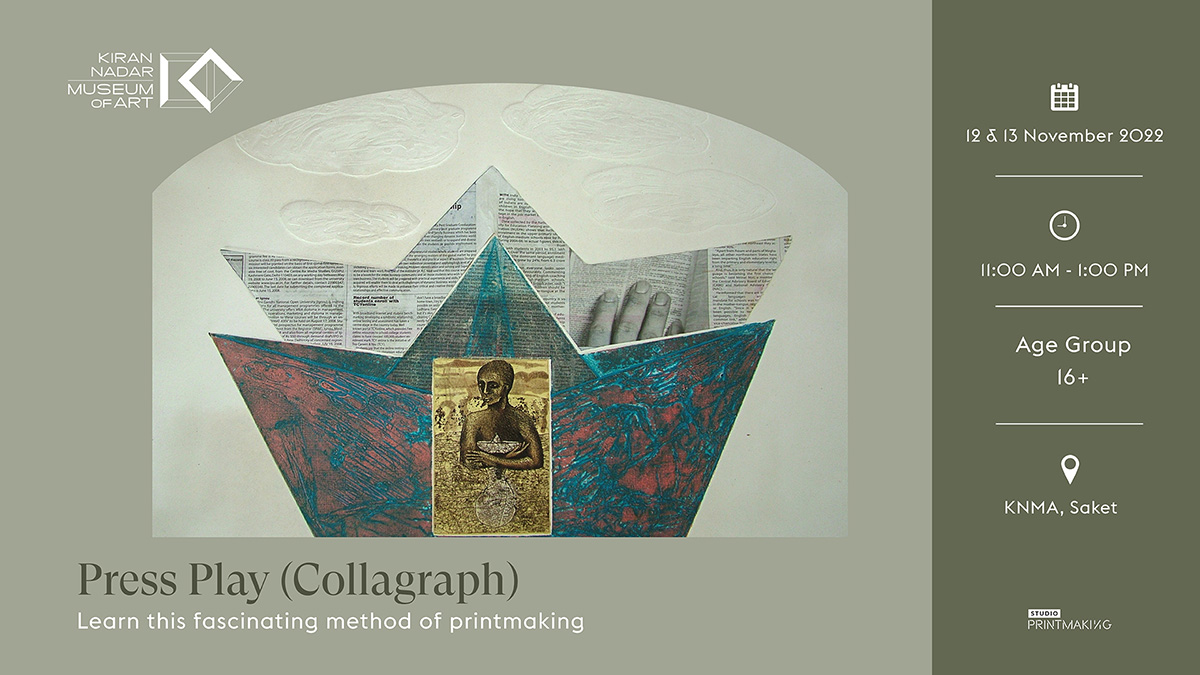 About Artist
Jyothidas K V (born in 1987 in Kerala) is a visual artist and researcher based in Delhi whose practice varies from drawing-based installations, prints, text, and photographs to performances and gatherings. His works deal with mutations of bodies under neoliberalism and the transmogrification of the edges of cities, and his performances try to locate acts of belonging and displacement. He researches the history of modernist printmaking in India for his academic work. He is a founding member of Mo'Halla, an art+culture+politics pop-up platform focused on South Asia, based in Berlin and New Delhi.
REGISTER