Talks
Discovery of India Through its Cartoons
Lecture by EP Unny
Friday, 17 June 2022 | 6:00 pm onwards
Venue: KNMA Saket
5 June 2022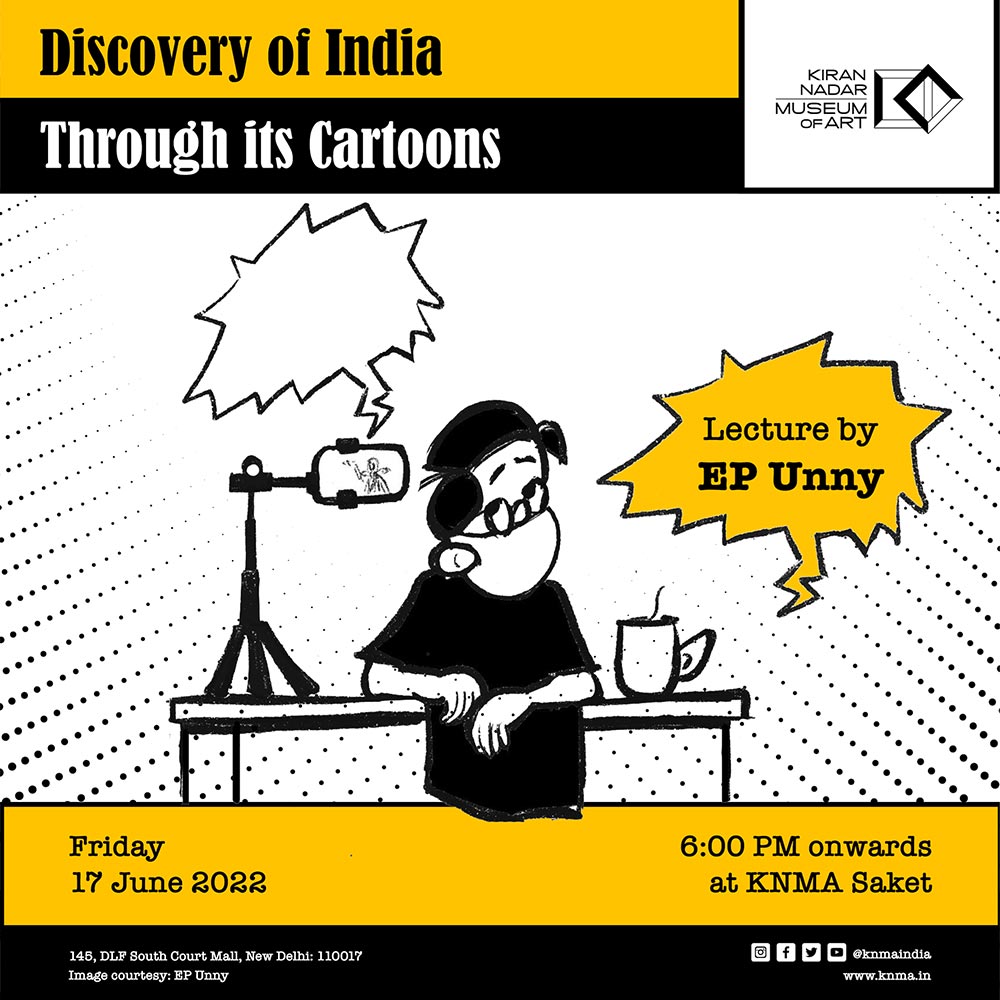 KNMA presents 'Discovery of India Through its Cartoons,' a public lecture by senior political cartoonist EP Unny. This lecture has been organized as a part of Museum Week programmes.
Like cricket and the English language, cartooning came to us from the British. A colonial legacy, the newspaper art was ironically a component of the free press that Britain prided in. Cartooning the world over is seen as an index of democracy. So, one way to discover the world's most populous democracy is through its cartoons. The presentation by Unny seeks to do that.
The event held at KNMA Saket is open to all (free entry). Refreshments will be served following the lecture.
Born in 1955 in Palakkad, Kerala, EP Unny completed a degree in physics before working briefly as a banker. His interest in cartooning saw fruition with his first cartoon published in Shankar Weekly in 1973. He became a professional cartoonist in 1977 by joining The Hindu as a Staff Cartoonist in Chennai. After 12 years with The Hindu, he moved to Delhi and joined The Sunday Mail and then went on to work with The Economic Times from 1993 to 1996. Unny eventually joined The Indian Express as the Chief Political Cartoonist. He has published several books and graphic narratives including Spices & Souls, A Doodler's Journey through Kerala (2001); Language, Landscape & Livelihoods, Sketches & Notes on Five Drought-prone Districts of Andhra Pradesh (2003); Business as Usual, Journey of the Indian Express Cartoonist (2009); Santa and the Scribes: The Making of Fort Kochi (2014); RK Laxman: Back with a Punch (2022); Serialised Free India, A Graphic Novel (2007) and Of Ghosts and Writers: A Graphic Story (2004). He was felicitated with the Lifetime Achievement Award by the Indian Institute of Cartoonists in 2009.