KNMATEENS
Photo Montage Workshop
In this workshop, participants will embark on an exciting journey to explore and connect with urban experiences by utilizing images of cityscapes and neighborhoods, as well as the spaces they call home. Our approach will be a dynamic cross-referencing of various artistic styles and technical terms, breaking away from traditional classifications.
The artworks created in this workshop will serve as a vibrant celebration of the multifaceted lives we lead, with images that burst forth with visual energy.
One of the key learnings will be the fundamentals of the "Image-Transferring Technique" using an OHP sheet and Acrylic Gel Medium. This versatile technique can be applied to a range of surfaces, including paper, canvas, wood, and glass, among others.
During the workshop, participants will be inspired to make creative interventions using different images, thus constructing an imaginative narrative or a fresh perspective of the places and areas they inhabit. This will be achieved through analog collage techniques or additive processes on paper or board.
The methods may include the incorporation of a diverse range of objects, characters, or popular imagery. The primary focus will be on the art of selecting and combining these disparate elements, echoing the sentiment expressed by Robert Rauschenberg: 'to act in the gap between art and life'."
Date : 22 September 2023
Time: 3:00 pm – 6:00 pm
Age group: 13 - 18 Years
Venue : KNMA, Saket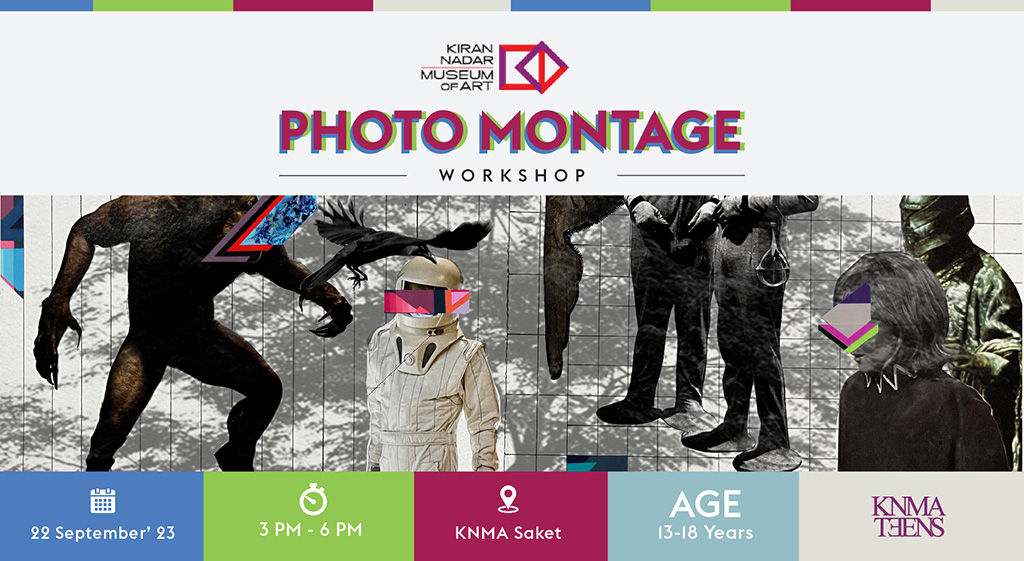 REGISTER