Community
Press Play Monotype Printmaking
Learn the most experimental printmaking technique in our upcoming Press Play workshop Monotype Printmaking.
This workshop will run within the context of the ongoing exhibition of works by Anupam Sud titled Between Vows and Words open until end of December 2022. As a series of workshops that runs parallel to the exhibition, PRESS PLAY will involve slightly more technically intricate methods of printmaking that require an etching press. After covering various printmaking techniques such as Etching, Dry point, Collagraphy, the last segment of the printmaking will be Monotype Printmaking at KNMA, Saket.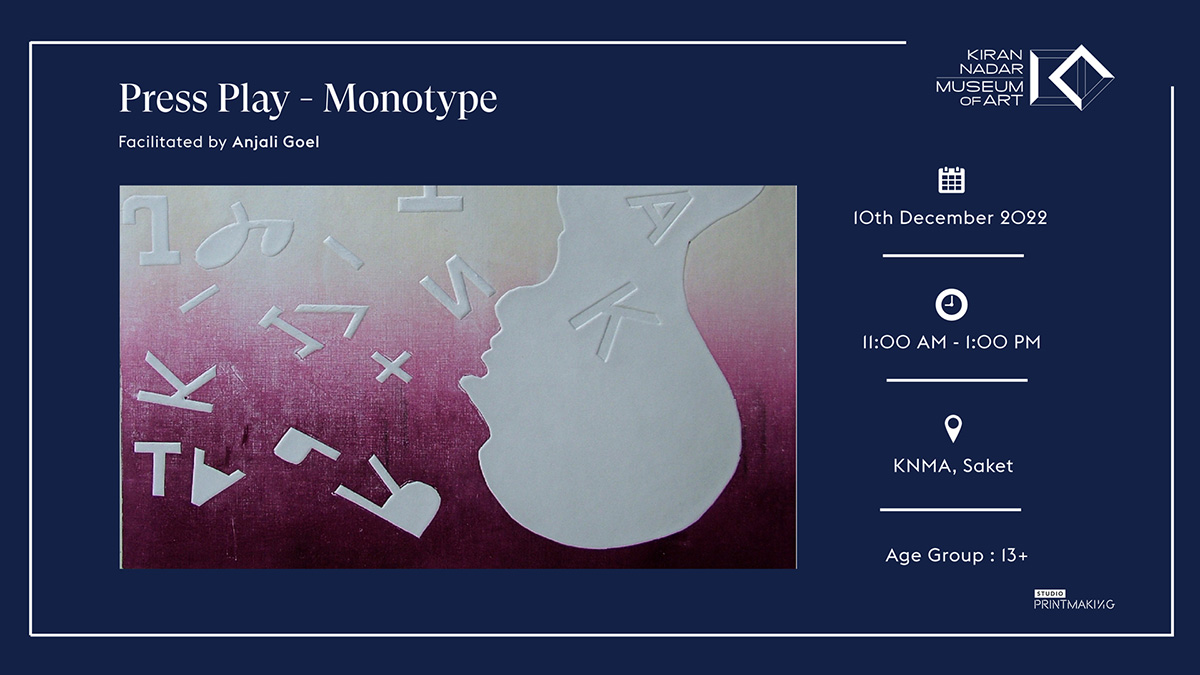 It is one of the most painterly printmaking techniques, monotypes mean the transfer of rolled on, scratched or brushed a layer of pigments or printing inks off a smooth plate onto a paper. The process lets the participants create a rapid design or texture on a smooth plate and get a unique, 'mono' impression on paper.
Age group: Age 13+
Date: 10 December 22
Venue: KNMA Saket
Time: 11am to 1 pm
REGISTER