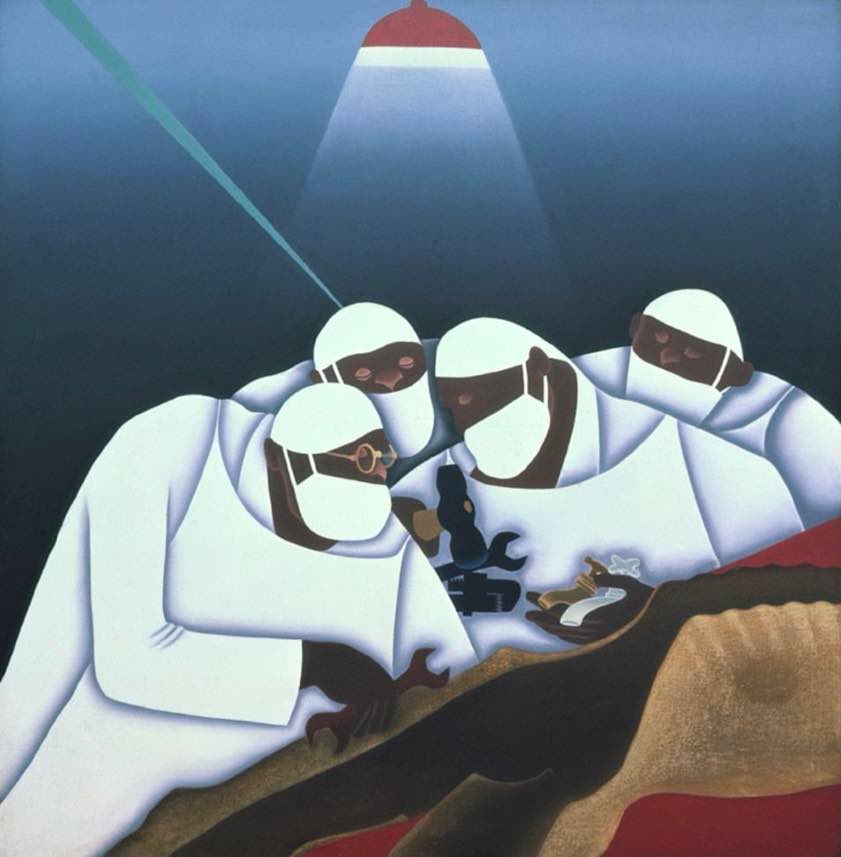 Rameshwar Broota | Transplantation, 1972-73, Oil on canvas, Private Collection
In his six decade long career, Rameshwar Broota has explored themes ranging from social satire to deeper introspective ideas. With the male body gaining prominence as a site of investigation, the artist's use of vivid colours was replaced by a monochromatic palette. His practice came to be accompanied by a distinct scraping technique using the sharp edge of the (shaving) blade. Broota's artistic practice explored the potential of painting, photography, video and film-making, and he comfortably oscillated between them.
In his early years as a painter, Broota began to experiment with ape-like figures, using satire as a means to address the prevalent socio-political problems including corruption and exploitation.
With 'Rameshwar Broota: Visions of Interiority,' we revisit the first of the past exhibitions as a part of KNMA's 10 year celebration. The retrospective on the artist 'Visions of Interiority: Interrogating the Male Body' curated by Roobina Karode was held at KNMA Saket from October 2014 to March 2015.
Tips & Techniques :
Puzzle pieces might just be on top of each other – look carefully!
Make sure you have observed the painting before you start. In case you need to see the image again, scroll down or click the picture icon on the bottom left
Share a screenshot of your finished piece with us using #JigsawArt and tag @knmaindia on Instagram to be featured!
Share it :