NGO
Visualising Care
Facilitated by BlueJackal

28 May 2022
Part of the Methods Series
Closed door workshop for CEHRO educators only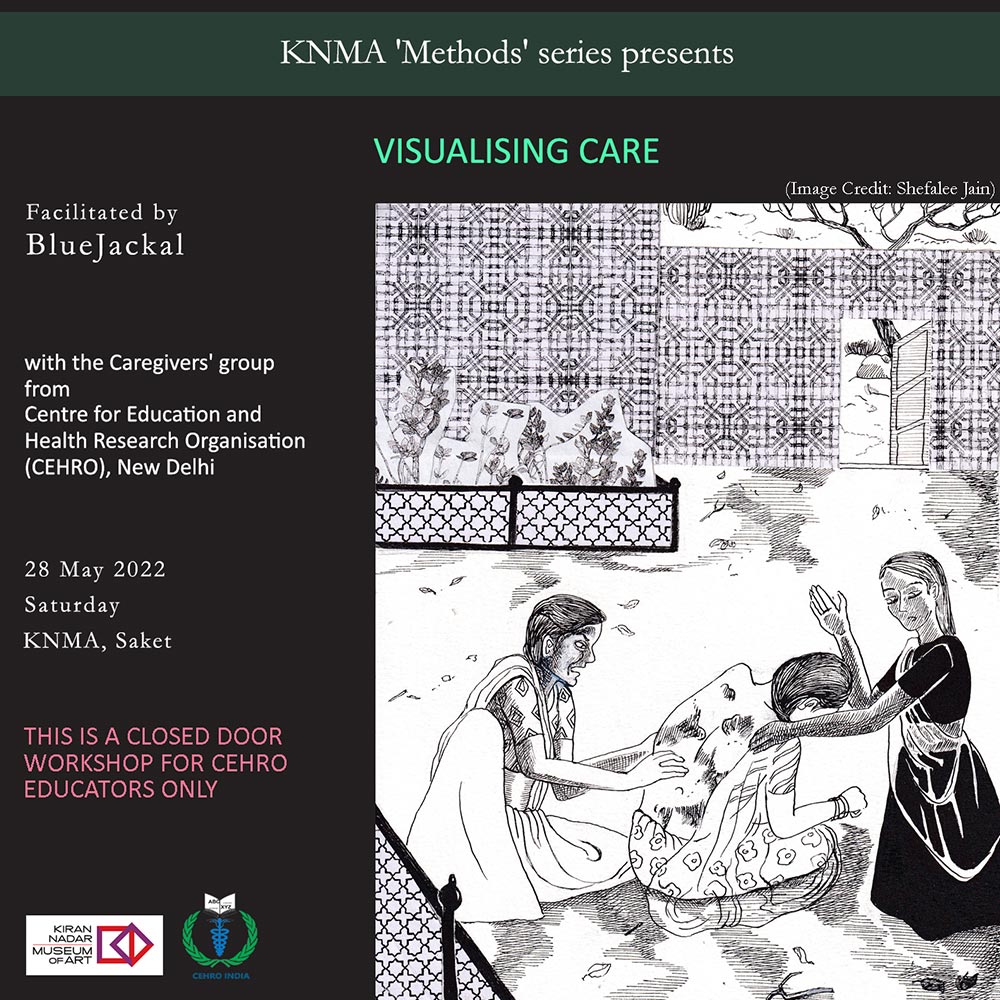 The workshop facilitated by Shefalee Jain from BlueJackal will open up discussions around caregiving through storytelling and visualization. The participants will be introduced to various forms in which they could narrate as well as visually depict their stories of care.
BlueJackal is a platform for engaging with, creating and publishing visual narratives, comics, picture books and initiating dialogue and learning within these contexts through interactive programs. It is run by three core members, Shivangi Singh, Shefalee Jain and Lokesh Khodke and projects team member Sharvari Deshpande.
Methods: A series of artist led medium workshops organised by KNMA
The force driving at the crux of the segment has been to re-examine the mandate of a medium centric 'workshop' and looks beyond the usual format of craft-hobby workroom sessions. At the heart of each session is a chosen artist with their unique style of expression and fashioned in an actively interactive module of facilitator-participant format. This KNMA series highlights how the paradigmatic shifts in contemporary art making need to be registered at individual levels and not merely as institutional applied skill dissemination. The workshop opens up room for both artists and non-artists as well as keen learners to interact with practitioners from a wide spectrum of styles and media to reimagine the tools and raw material for art making - ranging from drawings, maps, personal memories to printing techniques to textual excerpts to found or broken objects, just to name a few.
Program curators: Neha Tickoo and Madhurima Chaudhuri