Cynical Love: Life in the Everyday (2012)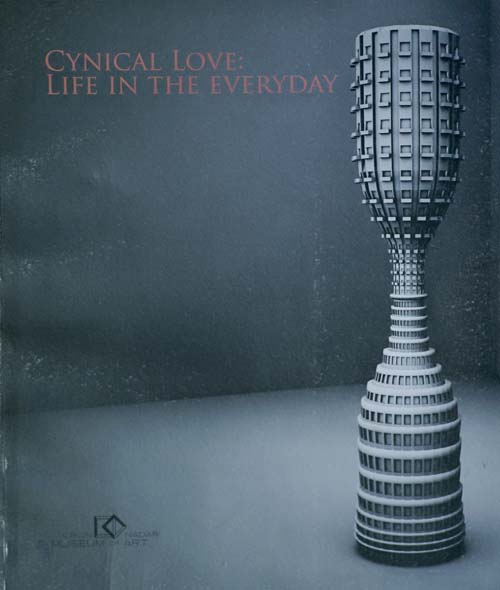 'Cynical Love: Life in the Everyday' presents the theme of a fast paced globalized world and the undeniable contribution of technology as well as the imperative need for it. Technology acts as a life-support for the democratic art forms and pushes them to newer inventions. Besides being a necessity, technology also challenges the aura that art confers upon an object. The artists in this exhibition responded to the museum space which is located within a technological hub. They made an attempt to register the different stages of technological advance since industrialization first ushered in the 19th century.
The catalogue showcases artworks by artists who juxtapose and integrate these stages of inventions with contemporary views of design, architecture, and film. It includes an essay by the curator of the exhibition, Gayatri Sinha, and images of works of eighteen artists who were part of the exhibition. Each image of the artwork is accompanied by a text written by the artists, providing insights into the conception of the work, their ideologies, surrounding that leave an impression on the creations every time and their backgrounds that enrich the ideas.