Sonia Khurana
Oneiric House | round about midnight (2014)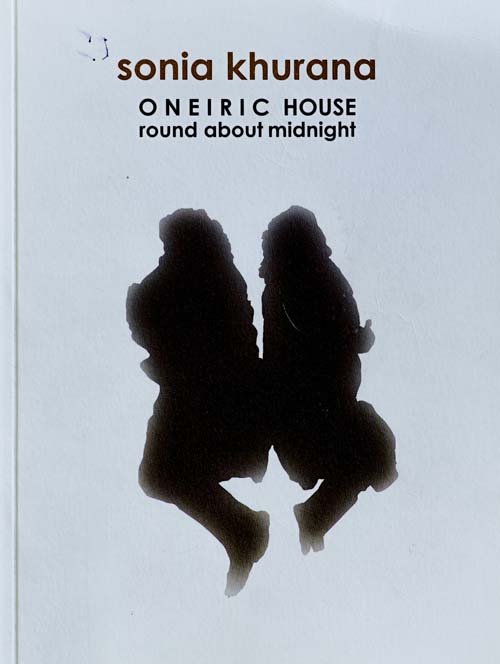 Oneiric House: round about midnight is a booklet that accompanied the eponymous KNMA exhibition of artist Sonia Khurana at Jor Bagh, New Delhi. It contains Roobina Karode's curatorial note and a perceptive conversation between Belinder Dhanoa and Sonia Khurana through which the former makes an attempt to delve deeper into the artists' work. The conversation navigates through Khurana's installations and articulate the poetics of dwelling and desertion.
Excerpts from artists's notes shed light on how the dream house was occupied by a series of symbols and disparate cast of characters, and further investigate the inherent features as well as the momentariness of the house. The images of the installation contained in the catalogue offer a suggestion of the site-specific exhibition and the various facets of her multi-layered work.