Our Time for a Future Caring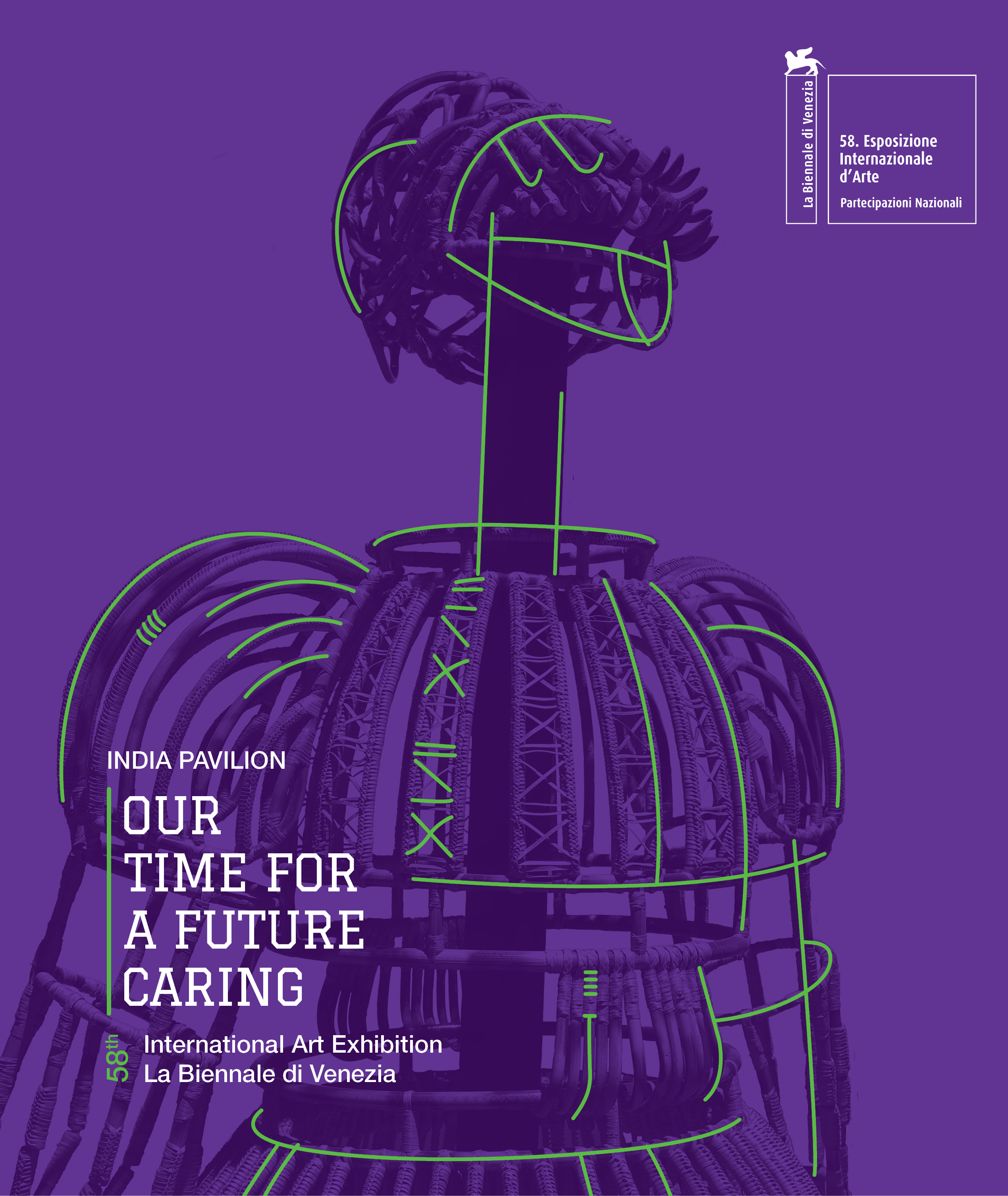 Our Time for a Future Caring book accompanying the India Pavilion exhibition presented at the 58th International Art Exhibition – La Biennale di Venezia from May 8 to November 24, 2019. Organised by the Ministry of Culture, Government of India in collaboration with the Kiran Nadar Museum of Art (KNMA) and Confederation of Indian Industry (CII), and curated by Roobina Karode, India Pavilion marks the 150th birth anniversary of Mahatma Gandhi. It exhibits artworks and projects by an intergenerational mix of eight artists that imaginatively engaged with nation-building as a work in progress and Gandhian ideas on the village republic: Nandalal Bose, MF Husain, Ashim Purkayastha, Atul Dodiya, GR Iranna, Rummana Hussain, Jitish Kallat and Shakuntala Kulkarni.
The book features three extensive essays. Roobina Karode, Director & Chief Curator, KNMA, lays out the curatorial premise of India Pavilion, elaborating on multiple focal points and intersections in the exhibition. It takes one through the framework and thoughts behind imagining the second official pavilion from India and proposes modes of resistance, restoration and recuperation through the selected artists' works. Art critic Gayatri Sinha's essay 'Body Politics and the Making of the Mahatma' traces Gandhi's philosophical ideas and practices, and as interpreted in the work and visual vocabularies of contemporary Indian artists. In 'The Space of Retelling: Commemorative Exhibitions, Timelines, Fugitivitiy vis-a vis India Pavilion in Venice', Akansha Rastogi, Senior Curator, KNMA, dwells on histories of exhibitions that are conceptualised around historical dates, events, figures and symbols, and examines the commemorative urge in exhibition-making.