Time Unfolded (2011)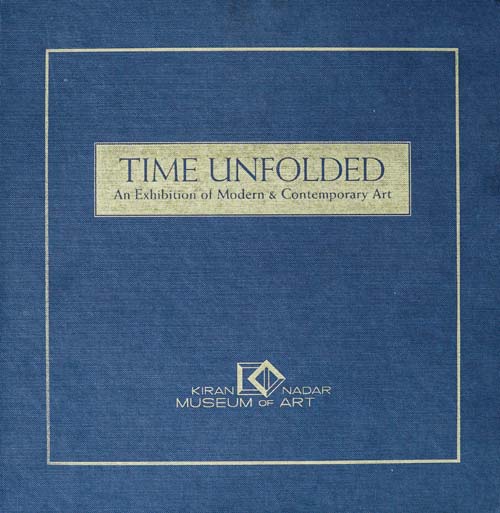 Time Unfolded examines the second exhibition of KNMA, which was held at the newly inaugurated museum space at Saket in 2011. This book showcases some seminal artworks, which were classified into separate sections or themes in the exhibition. Sections that rested within the elaborate scope of modern and contemporary. This carefully crafted book ponders on the exploration and unravelling of time by artists in their own specific ways, delineating the slippery contours of the then and now along with the anticipation of what is to come through their art works.
Time Unfolded commences with a foreword by Kiran Nadar and a concept note by Roobina Karode. It contains images of artworks that were exhibited, coupled with elucidations on the practice of the artists, their processes and preoccupations as well as their techniques and the socio-political conditions that influenced their works in varying degrees. A brief summary about each work forms part of the book in order to illuminate the conceptual idea that engendered the exhibition.