Seven Contemporaries (2015)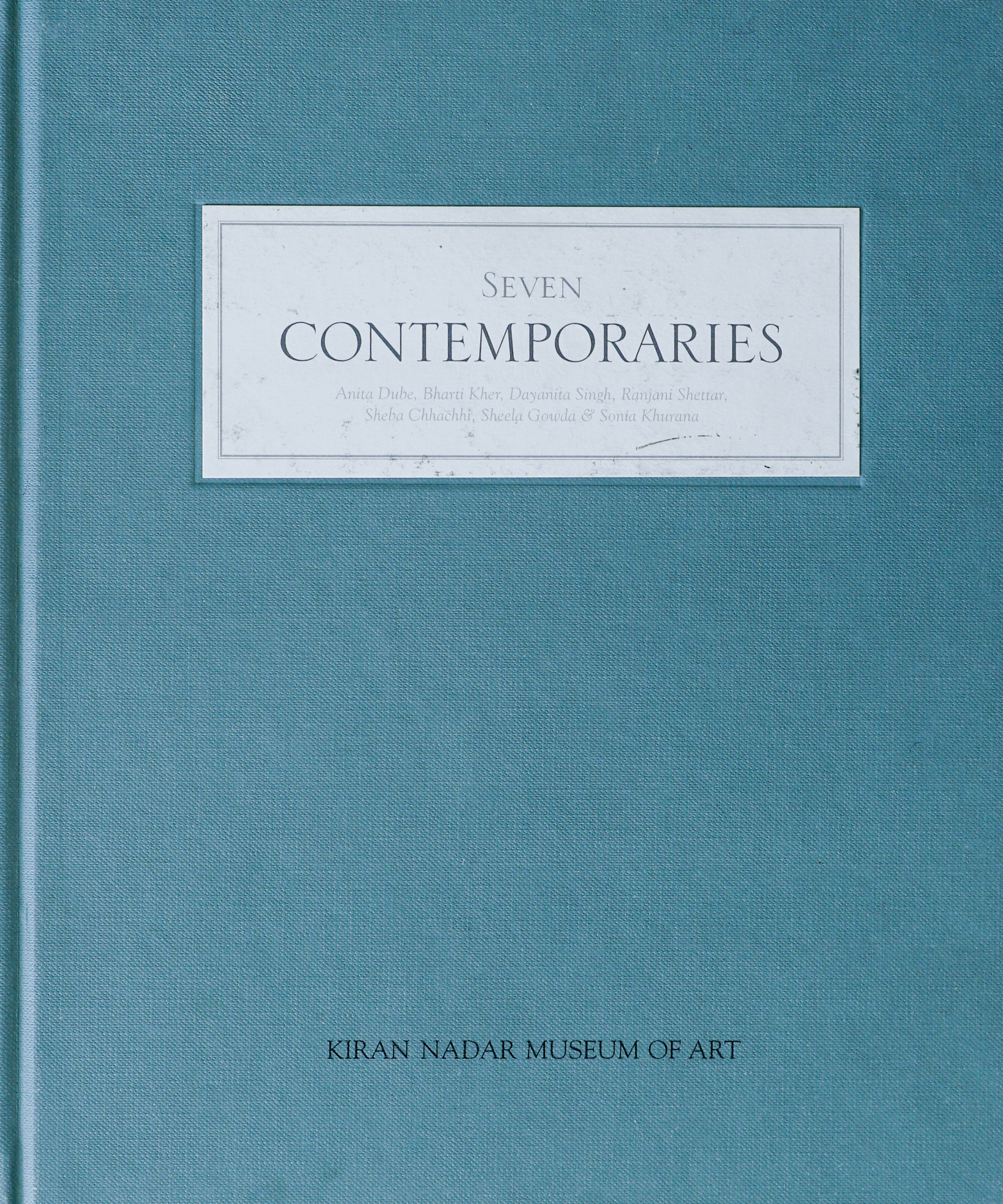 Seven Contemporaries, captures the artistic practices, anxieties, inspirations, preoccupations, and trepidations of seven women artists who have enriched the contemporary Indian art scene; Anita Dube, Bharti Kher, Dayanita Singh, Ranjani Shettar, Sheba Chhachhi, Sheela Gowda and Sonia Khurana. Edited by Akansha Rastogi and Roobina Karode, the publication describes the singularity of their engagement with art through their extraordinary practices.
The publication comprises of long essays delineating the art practice of the seven artists by Parul Dave Mukherjee, Gayatri Sinha, John Zarobell, Roobina Karode, Akansha Rastogi, and Marta Jakimowicz. It also includes text by the artists, interviews, excerpts from their diaries and conversations.