Shakuntala Kulkarni's solo exhibition 'of bodies, armour and cages' attempts to address the relationship of the body to the dual notion of protection and entrapment. From her earlier concerns with human predicament, Shakuntala has shifted attention to gender specific issues over the last two decades, making an enquiry into the lives of urban women and their space within patriarchal societal structures. At different stages of her art practice, Shakuntala started addressing issues like pain, claustrophobia, alienation, fear, violence, etc. experienced by women within city spaces, examining possible ways of dealing with it. The body language in her work becomes the site of contestation for addressing her concerns through performance videos. While the cane armour, that the protagonist wears, becomes a metaphor for protecting the physical body, it also stands as resistance to the invasion of cultural and historical spaces.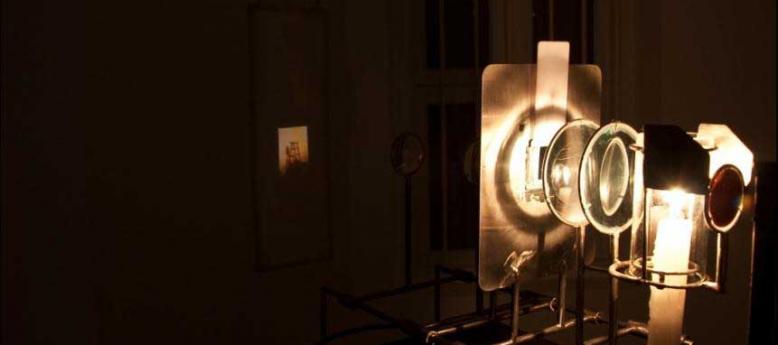 Participating Artists
Amar Kanwar, Chittarprosad, H.G. Arunkumar, Masooma Syed, Naeem Mohaiemen, N.N. Rimzon, Rakhi Peswani, Ranbir Kaleka, Ravi Agarwal, Samit Das, Sheba Chhachhi, Sudhir Patwardhan, Sumedh Rajendran, Susanta Mandal
And four Projects:
Bhopal: Memory, Movement and Museum (The Remember Bhopal Trust and Rama Lakshmi), Grazing (Akansha Rastogi in collaboration with Abhishek Hazra, Prayas Abhinav and Kiran Subbaiah), Layout IV (M. Pravat, Sayantan Maitra Boka and Susanta Mandal), and Sunil Janah: Ram Rahman Project
This exhibition presents the museum as a site under construction, introspecting on its contours in the contemporary context of India and the Subcontinent. It takes its cues from James Clifford's formulation of the museum as 'Contact Zones': a meeting ground activated by the complex interplay of cultures and communities coming into contact and engaging with each other to construct memories, histories and social action itself.
In the context of the museum, now imagined as an active, contested public sphere, how is memory encoded? How does it create conditions for seeing that also speak of the instability and subjectivity of that experience? The exhibition constructs a dense experience of collective themes: on the changing representation of labour; on social movements and archival practices; on construction as built space and built ideas; and on cultural networks.
Privileging artistic process over the art product, the exhibition allows for dialogue on tenuous issues of identity, visibility and belonging, and inflects on the roles and systems of art production that make these conversations possible. With fourteen artists and four projects, 'Zones of Contact' engages with projects that present possibilities of alternate ways of producing, archiving, remembering and disseminating knowledge-systems.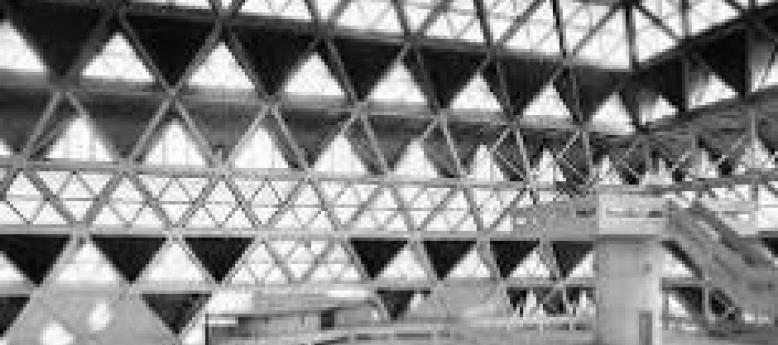 Participating Artists
Ramkinker Baij, Richard Bartholomew, Nandalal Bose, Somnath Hore, M.F. Husain, Ida kar, Bhupen Khakhar, Madan Mahatta, Benodbehari Mukherjee, Meera Mukherjee, Jeram Patel, Ganesh Pyne, Krishna Reddy, Himmat Shah, Arpita Singh and F.N. Souza.
The exhibition displays in-depth oeuvre of sixteen Indian artists from the KNMA Collection. The idea is to share with the art viewers the strength of the collection and a contextual history of Modernism in India, its ideological musings at Santiniketan with Nandalal Bose, Binode Behari Mukherjee, Ramkinkar Baij, Krishna Reddy, Somnath Hore and Ganesh Pyne from Kolkata, two artists F.N. Souza and M.F. Husain from the Progressive Artists' Group (Bombay), and Jeram Patel, Himmat Shah, Arpita Singh and Bhupen Khakhar from Baroda and Delhi. There are photographs by photographers Madan Mahatta, Richard Bartholomew and Ida Kar with their brilliant portrayals of artists, capturing their persona, or in their studios with their creations, or at exhibition openings and sometimes all by themselves, pensive or looking at the transient world around them.
The exhibition is intended to focus on drawings, sketches and watercolours that these iconic figures of Indian modern art produced in their immersive careers, some of whom were great teachers and ideologues of their times. Juxtaposed with these intimate works of the artists are photographs by photographers that documented the history of the time.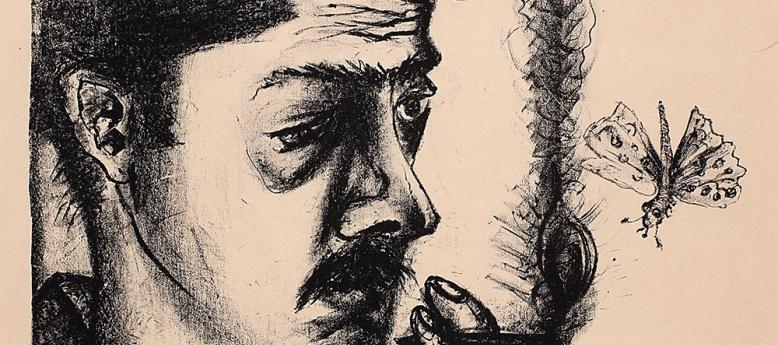 KNMA collection unveiled an exhibition of hundred and eighty five early works of Vadodara-based artist Surendran Nair. Tracing Nair's journey from the 1970s onwards to the time when he was a student at the Trivandrum College of Fine Arts and later at the Faculty of Fine Arts, Vadodara, the exhibition is revelatory of his creative process that combines his deftness of skill with a fertile imagination to evolve a transformative vision. Through the simple daily act of sketching and drawing, his surroundings and the persona of friends and family get etched with acts of wit, humour and the absurd that Surendran packs into the realm of the everyday. Portraits, mostly of Nair's classmates, artist-friends like N.N. Rimzon, K.V. Sasikumar, Ashokan Poduval, K.M. Madhusudhan, K.P. Krishnakumar and Alex Mathew are also tied up with the history of contemporary artists from Kerala, inspired by Marxism with strong ideological positioning.
Pages