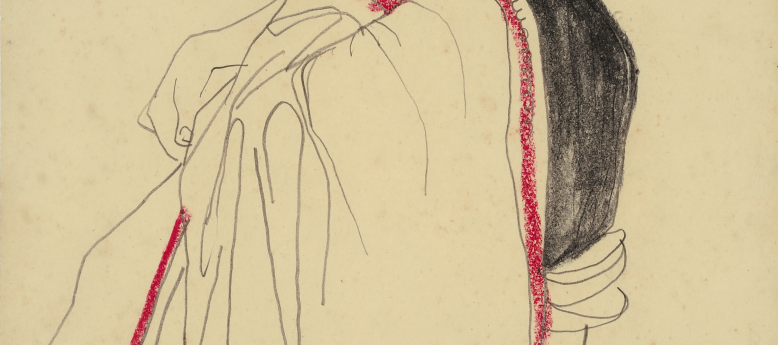 In the history of Indian Modernism, Nasreen Mohamedi is a distinct figure who broke away from the mainstream art practice of the early decades of post-Independent India, choosing the less explored trajectory of the 'non-representational'. Without engaging in reconfiguring the world in images, Nasreen was drawn to 'space' and her art was inspired by both man-made environments, especially architecture, geometry as well as the underlying structures in nature. The optical, metaphysical and mystical overlapped in her quest for a non-objective, non-material world.
The artist's journey was marked by rigours of self-discipline and self-restraint. Through acts of renunciation of figures, objects, narration, decoration and excess, she arrived at an interiorized vision articulated in a sparse aesthetics and frugal means of art making, using pencil and ink pen to plot a phenomenological experience and breathe life into her lines, that often remained restless and always at the edge to embrace a view to infinity.
This exhibition brings together an extensive body of work and intends to draw connections between Nasreen's works from the early 1960s to the 80s, to highlight the singular vision that runs through the notes from her diaries, to her early paintings, collages, photographs and drawings.