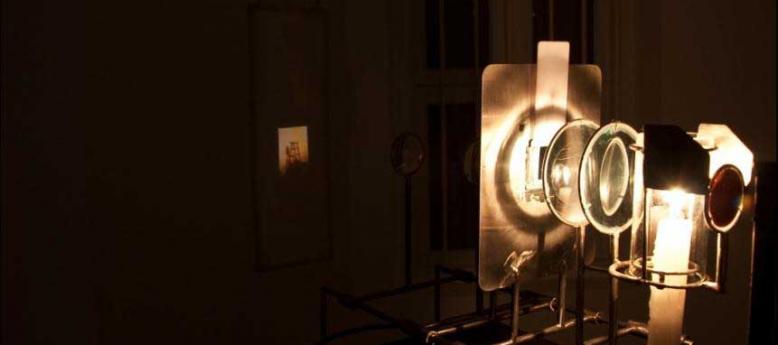 Participating Artists
Amar Kanwar, Chittarprosad, H.G. Arunkumar, Masooma Syed, Naeem Mohaiemen, N.N. Rimzon, Rakhi Peswani, Ranbir Kaleka, Ravi Agarwal, Samit Das, Sheba Chhachhi, Sudhir Patwardhan, Sumedh Rajendran, Susanta Mandal
And four Projects:
Bhopal: Memory, Movement and Museum (The Remember Bhopal Trust and Rama Lakshmi), Grazing (Akansha Rastogi in collaboration with Abhishek Hazra, Prayas Abhinav and Kiran Subbaiah), Layout IV (M. Pravat, Sayantan Maitra Boka and Susanta Mandal), and Sunil Janah: Ram Rahman Project
This exhibition presents the museum as a site under construction, introspecting on its contours in the contemporary context of India and the Subcontinent. It takes its cues from James Clifford's formulation of the museum as 'Contact Zones': a meeting ground activated by the complex interplay of cultures and communities coming into contact and engaging with each other to construct memories, histories and social action itself.
In the context of the museum, now imagined as an active, contested public sphere, how is memory encoded? How does it create conditions for seeing that also speak of the instability and subjectivity of that experience? The exhibition constructs a dense experience of collective themes: on the changing representation of labour; on social movements and archival practices; on construction as built space and built ideas; and on cultural networks.
Privileging artistic process over the art product, the exhibition allows for dialogue on tenuous issues of identity, visibility and belonging, and inflects on the roles and systems of art production that make these conversations possible. With fourteen artists and four projects, 'Zones of Contact' engages with projects that present possibilities of alternate ways of producing, archiving, remembering and disseminating knowledge-systems.