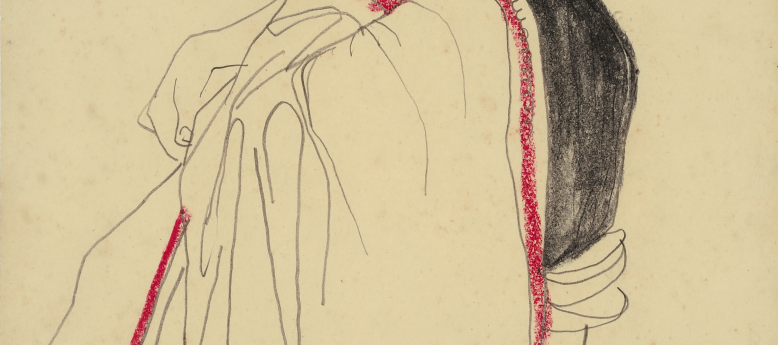 In the history of Indian Modernism, Nasreen Mohamedi is a distinct figure who broke away from the mainstream art practice of the early decades of post-Independent India, choosing the less explored trajectory of the 'non-representational'. Without engaging in reconfiguring the world in images, Nasreen was drawn to 'space' and her art was inspired by both man-made environments, especially architecture, geometry as well as the underlying structures in nature. The optical, metaphysical and mystical overlapped in her quest for a non-objective, non-material world.
The artist's journey was marked by rigours of self-discipline and self-restraint. Through acts of renunciation of figures, objects, narration, decoration and excess, she arrived at an interiorized vision articulated in a sparse aesthetics and frugal means of art making, using pencil and ink pen to plot a phenomenological experience and breathe life into her lines, that often remained restless and always at the edge to embrace a view to infinity.
This exhibition brings together an extensive body of work and intends to draw connections between Nasreen's works from the early 1960s to the 80s, to highlight the singular vision that runs through the notes from her diaries, to her early paintings, collages, photographs and drawings.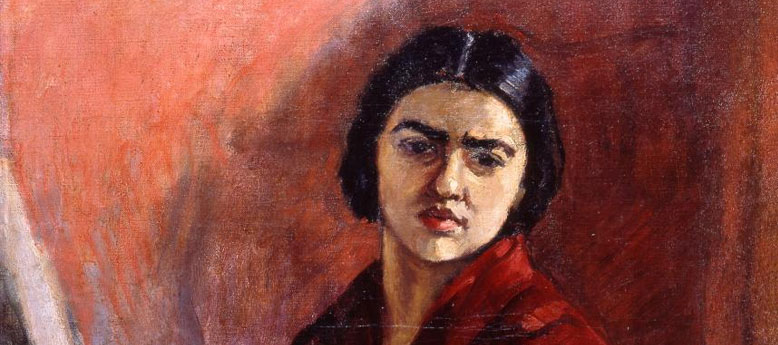 In collaboration with Navina and Vivan Sundaram
'The self in making' examines Amrita Sher-Gil's self-portraits that were grounded in her self-consciousness of growing up to be an artist and also positioning herself as a modern woman. Her nuanced persona could easily slip from a western outfit into a traditional brocaded sari or masquerade the bohemian and get into roles other than the domestic. She drew a series of self-portraits in pencil when she was barely fourteen, learning the skills to transcribe, transform and transmit varied moods and moments through it.
In art historian Rakhee Balaram's words, "The self-portraits display the artist moving from girl to woman to artist as she explored a sensuality that ranges from the heavy-handed to the subtle. Sher-Gil casts herself in a serious light in her Self-Portrait with Easel (1930), moving deliberately from the domestic and the intimate context of the nineteenth-century woman artist to the monumental and majestic poses recalling those of Rembrandt and later Van Gogh."
Balaram further adds, "At stake was not only a serious and viable artistic career as a woman, but the development of a subjectivity that was being defined through the self-portrait. Conscious of being both muse and maker, Sher-Gil took on the position of artist and object with a double consciousness of being both."
The glittering life of Sher-Gil and the reality of her untimely death at the age of 28, could lead one to seek her biography in her self-portraits.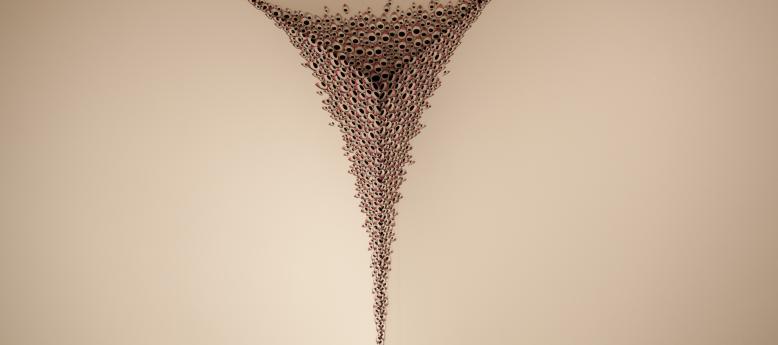 Participating Artists
Anita Dube, Bharti Kher, Dayanita Singh, Ranjani Shettar, Sheba Chhachhi, Sheela Gowda and Sonia Khurana
'Seven Contemporaries' is the last part of the mega three-fold exhibition, 'Difficult Loves' that presented contemporary modes of art practice through the works of seven women artists from India belonging to two consecutive generations. The exhibition focuses on their rich and intense process of working, and reveals their complex relationships with objects, subjects, desires, and life at large. Threads woven with human hair, wooden fragments and frames of an abandoned house, hundreds of old books piled in stacks, hundreds of wooden beads on nails, natural beads, mass-produced eyes used for rituals outside temples, bindis, photographs, video projections with and without sound and texts, all brought to view inventive methods of working and compositional strategies that allowed the works to occupy a spatial presence in an entire room, on the floor, from the ceiling and interstitial spaces of the corner where the walls meet.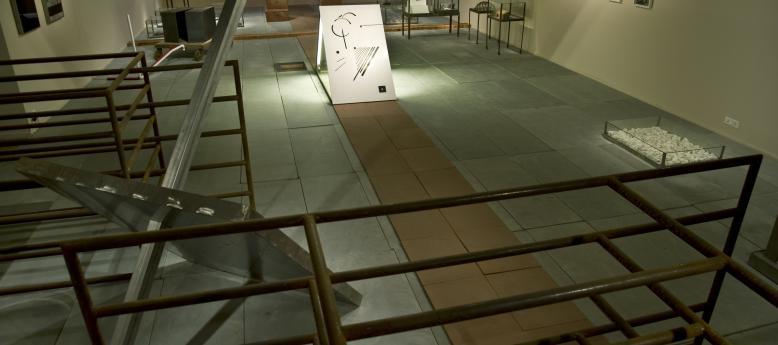 Participating Artists
Anita Dube, Atul Dodiya, Amar Kanwar, Arpita Singh, Ashim Purkayastha, Gulammohammed Sheikh, Himmat Shah, Idris Khan, K.P. Krishnakumar, Navjot Altaf, N.N. Rimzon, Rummana Hussain, Shirazeh Houshiary, Shilpa Gupta, Surendran Nair, Vivan Sundaram, Zarina Hashmi
At one level, the exhibition reflects upon the immediate and the impending political and social crisis through acts of resistance, and at another level, it becomes a site of recuperation and healing. The pertinent question that haunts our minds today is linked to the crisis of a decadent humanity that the world at large and India in particular is grappling with. The selected artists have been committed to a socially engaged practice since many years. Through their seminal works, themes that touch upon issues of oppression, violence, historical identity and cultural memory will be addressed in diverse formats and modes of representation.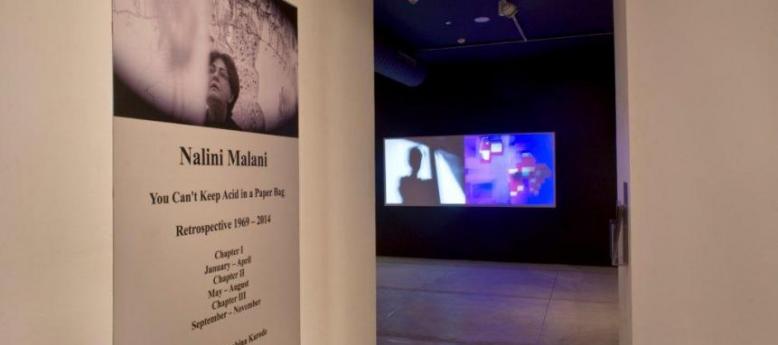 A Retrospective (1969 – 2014) in Three Chapters
"You Can't Keep Acid in a Paper Bag" is artist Nalini Malani's first ever retrospective showcasing in India. Conceptualised in three-parts, each chapter ran for three months to present her art practice of the last five decades. The relevance of the huge body of work produced by her over the years has grown multifold in the times we live in. The metaphoric title of the exhibition, a line from her old diary, summarizes her overriding concern about a world as fragile as a paper bag, not designed for the acid, the toxic that humans have infiltrated into spaces, both physical and psychological. This uneasy terrain of a politically honed art practice has pushed Nalini Malani to obsessively and intuitively grow a rich repertoire of imagery and vocabulary as early as the mid-sixties, to communicate difficult themes pertaining to the violated bodies of women, that often fall into the bracket of being both "unpaintable and undesirable." Being the most experimental and equally radical in her art making, her retrospective also brings home some of her installations and international projects that have never been shown in India before.
The exhibition showcases her sketchbooks, early photograms, experimental films and videos alongside her immersive installations that challenge the scale and architecture of the museum-space with rotating mylar cylinders suspended from the ceiling and shadow play
projections creating a live theatre, often collaborating with performance artists, musicians and writers. Her own performative gesture of drawing large charcoal female figures on the museum wall and its erasure towards the end of the exhibition by the security guards of the museum
was quite compelling, layered with provocative intent and cultural content.
Chapter I: Jan 30th – May 10th
Chapter II: May 23rd – Sep 14th
Chapter III: Sep 26th – Nov 30th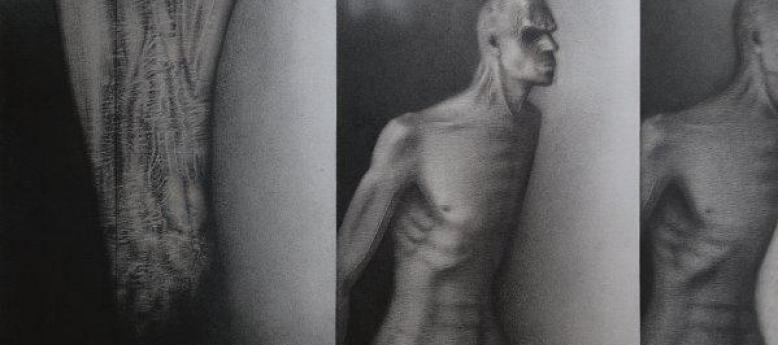 Amongst his generation of artists, Rameshwar Broota, much like the solitary male figure in his imagery, stands distinctly alone in his consistent engagement with the 'male body' over five decades. While the female nude, seen through the male gaze, remained dominant in 20th century Indian art, the bare male body largely represented mythical or heroic figures.
For Broota, the naked male body has continued to be a site of investigation. Endless articulations of its anatomical structure, corporeal force and erotic potential has made him render the masculine power through self-conscious rigour and restraint, but in due course, has also led him to face up its fragility and transmutations. Broota's 'Man' in his primeval presence goes through the ambivalence of body and being, spirit and matter, fragility and resilience. With the trepidations of age, time, death and disintegration, one encounters the presence of male vulnerability in Broota that pushes the heroic male to acquire an anti-heroic position. The exhibition highlights the seminal shifts in his practice: from social satire to quiet introspective themes, bright colours to a monochromatic palette and from the body to its fragments and counterparts. Using his own body as a terrain for merciless explorations of the 'self', Broota arrives at his 'visions of interiority'.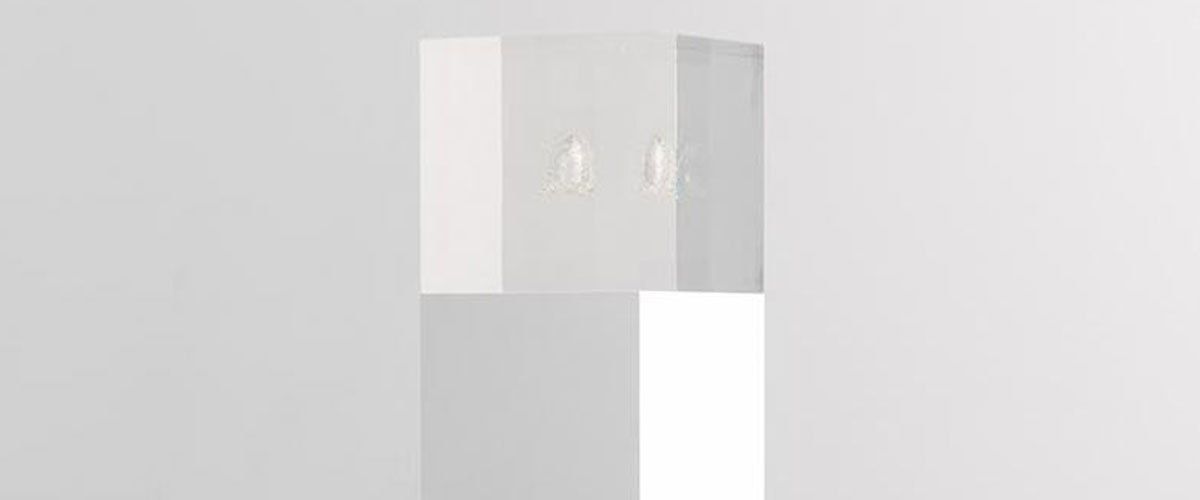 Participating Artists
Anish Kapoor, Dilip Chobisa, Jeram Patel, Manisha Parekh, Madan Mahatta, Nalini Malani, Nasreen Mohamedi, Nandita Kumar, Pooja Iranna, Rana Begum, Seher Shah, Simryn Gill, Sheila Makhijani, V. Viswanadhan, Zarina
'Working Spaces' can be read in multiple ways. It is about artists giving the amorphousness of space physical dimensions through shape, colour, form and structure, to accentuate its experience and meaning. Space is never created ex-nihilo; it is inspired and created around memory and perception, in traversing the passage between 'observed' and 'remembered' experiences, in responding to nature, architecture, place and time. Bordering between representation and abstraction, artists have employed acts of drawing, structural forms of architecture and of objects, principles of visual deception and optical illusion, nuances of colour and the effects of light and sound to manifest concepts/ideas about materiality and non-materiality, fullness and emptiness, form and formlessness, often entering into realms of the transcendental and the mystical. Metaphorically, it is a space in the mind, the depths of which are unknown and possibilities of knowing, endless.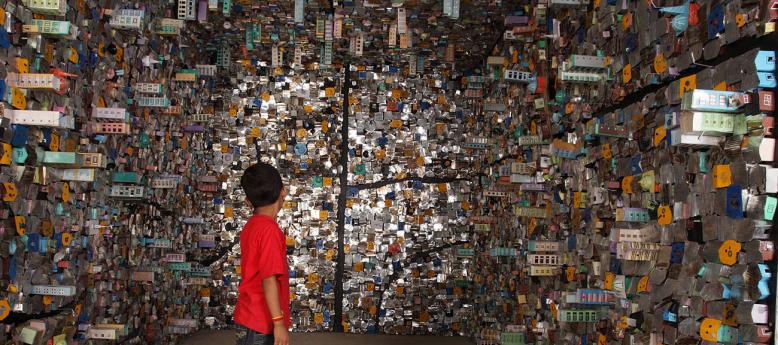 Participating Artists
Adi M Davierwala, Anish Kapoor, Dayanita Singh, F.N. Souza, Ganesh Haloi, Gigi Scaria, Gulammohammed Sheikh, Hema Upadhyay, Himmat Shah, Jeram Patel, K.G. Subramanyan, L.N. Tallur, Manisha Parekh, Mariam Suhail, Masooma Syed, Nandita Kumar, Noemie Goudal, Nataraj Sharma, Pooja Iranna, Ram Kumar, Seher Shah, S.H. Raza, Simryn Gill, Srinivasa Prasad, Sudarshan Shetty, Sumedh Rajendran, Tushar Joag, V. Viswanadhan, Yamini Nayar, Zarina
The Museum Collection that has grown considerably in the last five years has been the starting point for this undertaking, focused on a broad thematic that highlights Indian Modern and Contemporary Art. Constructs | Constructions presents one such strand and resonance, a deeper interrogation of the urban condition, of built structures around us and psychological constructs in the everyday.
The exhibition brings together 30 artists across-generations to further the explorations of the previous exhibition 'Working Spaces', addressing the passage/process that moves a creative work from the realm of a mental construct into the realm of a constructed image/reality, to communicate through its form and content. It is focused on the close relationship between the act of making and the manifestation of thought and ideas.
Pages